Product Overview
Whole Japanses Umeboshi - King of Alkalinity.

All Natural Macrobiotics.

Food For Healing, Detoxification And Complete Cleansing.
AlkaUME 7.35 Fruit & Fiber Detox with Umetacid (Stomach Herbs and Probiotics) x 20 Sachets
Whole Japanses Umeboshi - King of Alkalinity
All Natural Macrobiotics:
Food For Healing, Detoxification And Complete Cleansing
- Moisturize and Rejuvenate colon
- Promote peristalsis of colon, soften and Unplug hard faces
- Induce smooth bowel motion

Have you got the following symptoms?
1. Poor digestion and stomach bloation
2. Fatigue, low energy and always feeling "sick"
3. Poor skin complexion and blemishes
4. Bad breath and body odor
Are you one of the following?
1. Busy and stressful lifestyle
2. Irregular meals and constant eating of processed food
3. Meat eaters, fast food lovers and like to eat snack
4. Constant exposure to unhealthy environment like air and water pollution
Then, your body will become ACIDIC, leading to poor digestion, bloating and accumulation of toxins.
The IDEAL pH value in your body should be 7.35, leading to GOOD HEATLH AND INTESTINAL BALANCE

(1) From the WHOLE japanese Umeboshi, which is also called the KING OF ALKALINITY
- It is known as the NATURAL REMEDY for the Samural in the Japanese history. Ume contains high amount of alkaline minerals (iron, calcium, magnesium, potassium) and abundance of citric acids. This can help to restore the body's acid - alkali balance.
- The peel of Ume contains high amount of picric and catechin and pecit acid which is a NATURAL remedy to promote peristaltic movement of the intesine, unplugging the mucoid plague.
(2) Umetacid, which is our special proprietary blend of Stomach Herbs and Probiotics
- Umetacid contains a proprietary blend of Stomach Herbs, like Angelica Keiskei, Puer Tea, Green Tea, Liquorice and S.Auriculata. These popular Stomach Herbs used in traditional indigenous medicine help to speed up the stomach and to improve digestion. It is also a good source of food fibers.
- Coupled with the five different beneficial probiotic lactic bacteria, it promotes a strong and healthy microbial population in the digestive system which leads to intestinal regularity.
How will you feel?
- AlkaUME7.35 restores alkali balance and the beneficial flora in our intestine. This helps to replenish hydration, moisturize the colon and soften its hard face. Your colon in Rejuvenated.
- It induces smooth bowel motion and a NATURAL URGE within 4-6 hours. Fast and effective. The old gluey faces coated in the colon will get softer.
- It will constantly promote peristalsis of colon, imporove irregular bowel movement while softening and unplugging mucoid plague.
Ingredients:
Umeboshi, Sugar, Angelica Keiskei, Green Tea, Puer Tea, S.Auriculata, Liquorice and Lactobacillus (All Natural Convenient No Additives)

Direction of use:
Take one AlkaUME7.35 after lunch and/or dinner. Drink a large glass of water to achieve best result.
The maximum recommended daily dosage is two plums per day. Do not use AlkaUME7.35 as a replacement for a varied normal diet.

Precautions:
- Keep out of reach of children.
- The plum contains a Kernel. Do not swallow it.
- Not recommended for children, pregnant woman, nursing mothers and people with long term illnesses. Please consult your doctor if you have any problems.
- Store upright in cool place.
Each bag of AlkUME7.35 is Filled with nitrogen to preserve the quality and flavour of the product. No preservatives. No colouring. Use immediately after opening. Recommend to refrigerate to keep fresh.
The fresh plums are dried through a biological heating process and then mixed with the activeingredients. It is not exposed under the direct sunlight.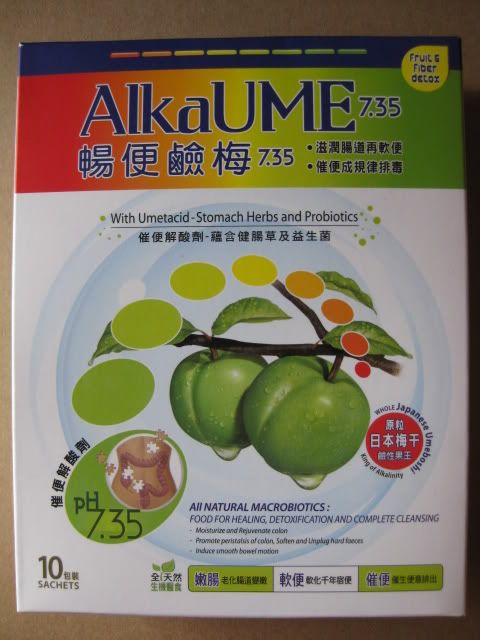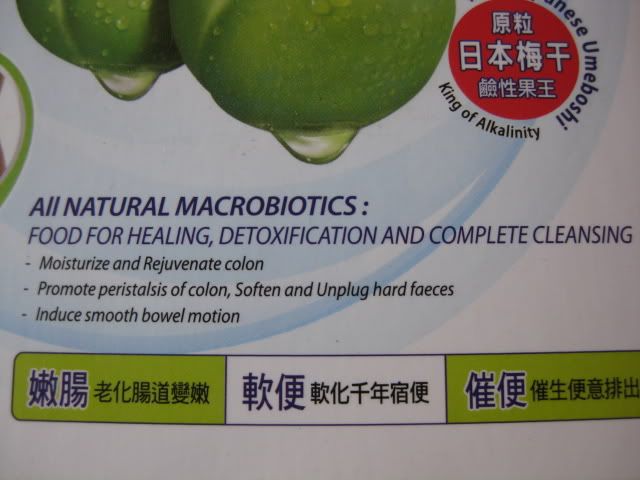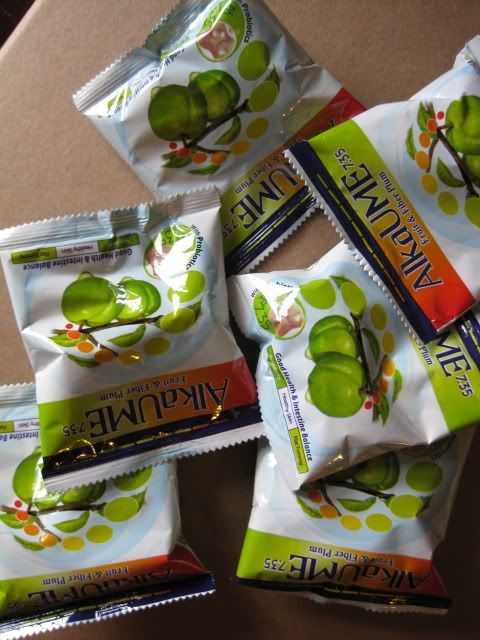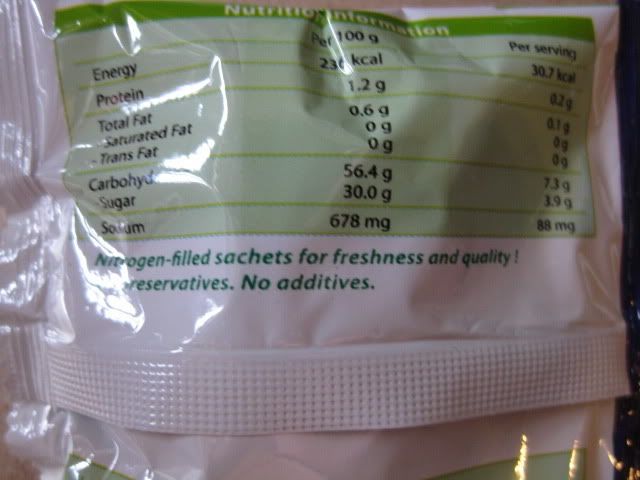 Warranty Information
null
Reviews